Admissions Open
Motion is inarguably one of the very few coaching institutes in India which offers a different approach to academics which has been proved to be a productive exercise by the students of this institute with their exemplary performance at the national and international level in various Olympiads (NTSE, KVPY, INMO, RMO, HBCSE etc) and engineering entrance exams [JEE (Main+Advanced) & JEE Main]. We at Motion believes in magnification of the potential of an average student and prepare him/her to compete & outperform in the toughest competitive exams. We concentrate our focus on overall growth of the student along with their selections. We believe to be a pioneer of amity in this era of distraction. Motion gave the selection of 1887 students in JEE Main exam in 2014-15 session. Out of which 593 students got selected in JEE Advanced with 26 students under 1000 Rank.
All the students registered for classroom coaching program will be provided with Motion's tablet which contains all the E-learning tools including E-Guru, Flash Card, Catalyst, Online test series etc. Students can access these E-Learning tools while they are in the Motion premises as well as somewhere else.
Motion provides Classroom Contact Program, Distance Learning Program, Study Material Package, School Integrated Year Long Program, Two Month Compact Program for School Student. All the aforementioned programs are available for JEE Advanced, JEE Main, CBSE and Early Lead (8th , 9th and 10th) Students.
In the interest of your career, Apply Now and give a right direction to it.
How To Apply
Following are the different modes by which admission form can be obtained: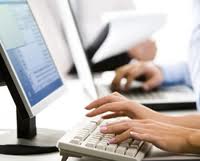 FROM WEBSITE
Download the Admission Form and submit the completely filled-in application form along with the fee.
Click Here to Buy the Application Form Online
Click Here to fill the Application Form online (For DLP Students)
BY HAND
Pay Rs. 500/- in Cash/DD made in favor of "Motion Education Pvt. Ltd." and payable at Kota and submit it to our office.
BY POST
Send a DD/Pay Order of Rs. 550/- in favor of "Motion Education Pvt. Ltd." payable at Kota to our office.
Note:
* Please mention your name, father's name, present class of study, postal address and contact/mobile numbers on backside of the bank DD.
* You can also pay online by Debit/Credit card, through Net Banking or Bank Transfer.